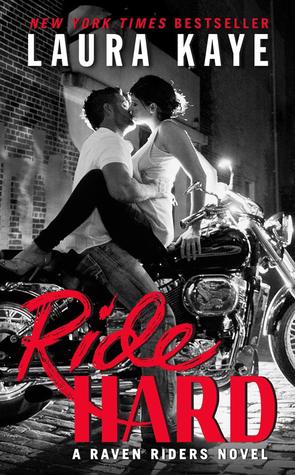 Brotherhood. Club. Family.
They live and ride by their own rules.
These are the Raven Riders . . .
Raven Riders Motorcycle Club President Dare Kenyon rides hard and values loyalty above all else. He'll do anything to protect the brotherhood of bikers—the only family he's got—as well as those who can't defend themselves. So when mistrustful Haven Randall lands on the club's doorstep scared that she's being hunted, Dare takes her in, swears to keep her safe, and pushes to learn the secrets overshadowing her pretty smile.
Haven fled from years of abuse at the hands of her criminal father and is suspicious of any man's promises, including those of the darkly sexy and overwhelmingly intense Ravens' leader. But as the powerful attraction between them flares to life, Dare pushes her boundaries and tempts her to want things she never thought she could.
The past never dies without a fight, but Dare Kenyon's never backed down before
ARC provided by author in exchange for hones review.
Wow!!! Let me start off by saying, I left MC books alone because they all started sounding the same. But this book has renewed my love for this world. Laura Kaye's characters were extremely likable. Haven was determined to survive and I rooted for her while she tried to overcome her trust issues. Dare was the typical alpha. I LOVE typical alphas btw. Their attraction jumped off the pages. They have easily become a favorite couple of mine. But, the plot is what made this book stand out. I was glued to my kindle from the first page. If I didn't have to work, I'm sure I could have read this in one sitting. This was my first read by Laura Kaye. I have become an instant fan. Read this and anything else she writes. Hot Sex, Sexy Alpha, and action. What's not to love?
4 stars
-Natasha