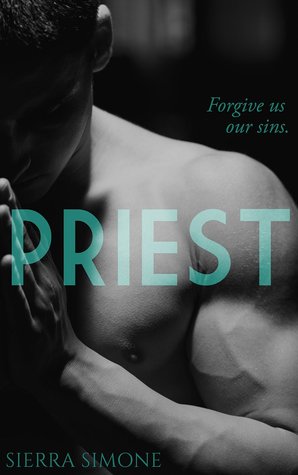 There are many rules a priest can't break. 
A priest cannot marry. A priest cannot abandon his flock. A priest cannot forsake his God.
I've always been good at following rules. 
Until she came. 
My name is Tyler Anselm Bell. I'm twenty-nine years old. Six months ago, I broke my vow of celibacy on the altar of my own church, and God help me, I would do it again. 
I am a priest and this is my confession.
Wayment! What?! This. Book. One of my book besties has been telling me to read this for months, but my TBR… Anyway, I finally started this and immediately knew I loved Father Bell and wanted to have his babies. This is my 2nd 5 star read of 2018. I could not put this book down, it totally took over my life. Gah! It was hawt af. Father Bell and Poppy's attraction was palpable.  Honestly, I don't know what else to say because just like my 1st 5 star read of the year, this book has left me speechless. Thank you Lola Bell from Mile High Kink blog.
5 stars
-Natasha