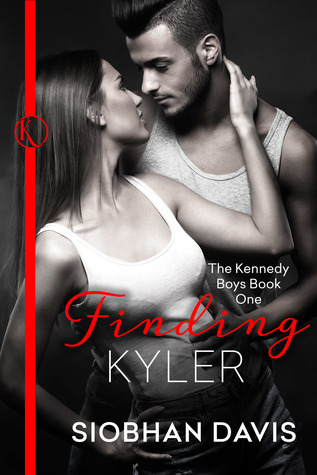 We received an ARC of this book from the author's assistant in exchange for an honest review.*
So I was told since I loved The Royals I would love this. I did not love this book. It was an extremely entertaining read. I was pulled in by the messy characters, and the story kept me guessing. But I did not love it, the reason being, it was a little too much like the Royals. I felt like I was reading it all over again. Finding Kyler had some extreme differences, but there were so many similarities in regard to Royals. I think those differences kept me reading though. I had a love/hate relationship with this book. I hated these characters so much that I started loving them…lol. I wanted to shake Faye, Kyler, James, and Addison. I yelled at my Kindle and damned the characters. I. Could. Not. look away from this train wreck!!!!!!!! I enjoyed this torture a great deal. Sometimes it feels good to hate…lol. I am invested in these characters at this point and I can't wait to see what happens. The time line that was introduced in this book was kind of confusing… I have to see how it plays out. Please read this!!!!!!!!!
3.5 stars
Natasha
I totally agree with Natasha. This was a little too much like the Royals to completely fall in love. It was completely entertaining and even captivating in moments. Sometimes reading these stories about high school students is difficult for me because I don't understand this type of drama at 16. However, the craziness made this a quick read as I was flipping through the pages anxious and excited to see what was going to happen next. It was definitely a train wreck that I couldn't look away from and now I NEED to know what happens next. The timeline had me confused as well, so I need to see how it shakes out and how the author makes sense of it.
3.5 stars
Jasmine